October 4, 2015
Joshua Davis
wsg Troll for Trout & Fauxgrass Quartet
ArtPrize MUSIC
A Benefit for St. Cecilia Music Center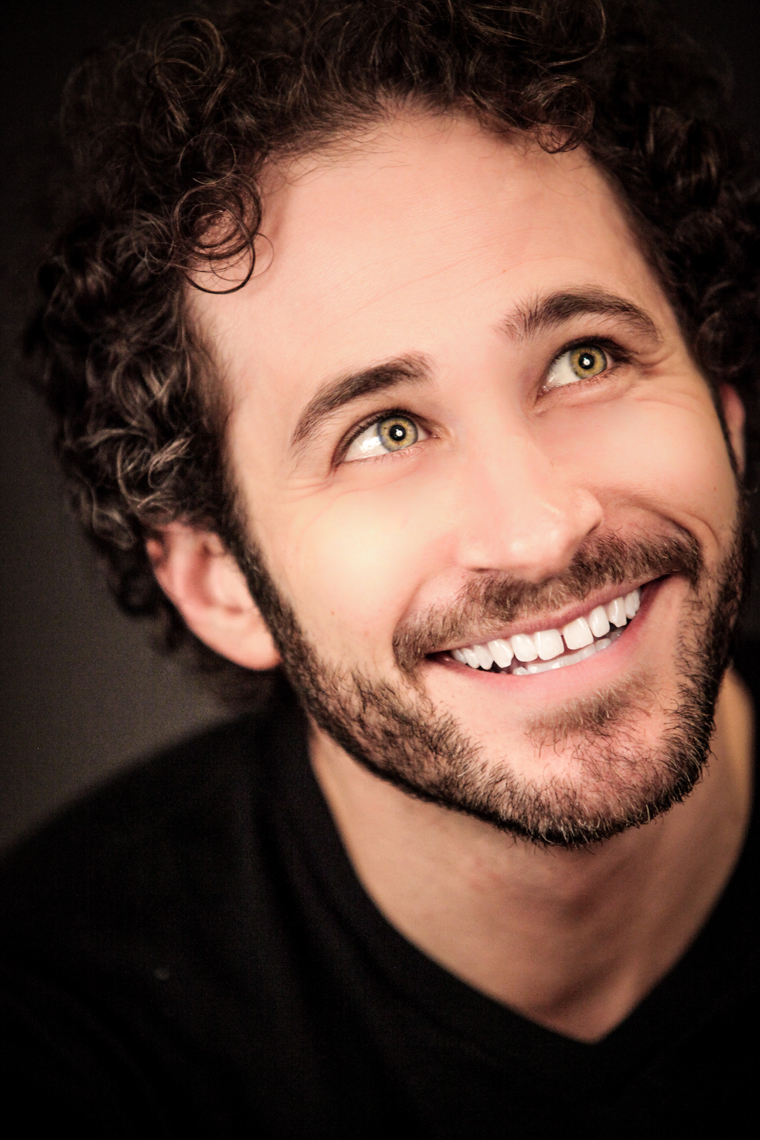 New for ArtPrize 2015 is the addition of a benefit concert for SCMC which will support the venue as the ArtPrize music hub.On Sunday, October 4, 2015 SCMC welcomes Michigan-based singer/songwriter Joshua Davis for a solo performance. Local folk rock veterans Troll for Trout and bluegrass favorites Fauxgrass Quartet will open the show in the historic Royce Auditorium.The fun begins at 6pm, Davis will perform at 8pm.

Joshua Davis was raised in the folk tradition: the music, the social movements, the land. He writes songs that blend the roots of American music with gritty rock n' roll and vintage soul. Performing Songwriter Magazine called the result, "Some of the liveliest and most rocking roots music around."
Davis recently placed third on the nationally televised competition "The Voice," bringing huge attention to his talents and to Michigan's thriving music scene.
The concert will begin at 6pm with a cash bar from 5:30-8:00 during the opening acts. Joshua Davis takes the stage at 8pm. A post-concert meet-the-artist reception will be open to all ticket holders.Tickets $25 and $30 each including fees.
Show your ArtPrize 2015 badge to save 10%
---
 SCMC ArtPrize Presentation Ceremony
ArtPrize will announce the music award winners as part of the final awards ceremony on Friday, October 9, 2015.
On October 15th at 7:00pm St. Cecilia Music Center Music will host its own Awards Presentation Ceremony and Party at 7:00pm.
During the event winners will be presented award money.
The Critics' Choice judges will also be present to explain their choices.This event is free to the public and will include a cash bar.

---
SCMC Organizes City-wide ArtPrize Busking

Once again ArtPrize musicians will take to the streets for "busking" performances during the first two weeks of ArtPrize.
Busking performances will take place Wednesday, September 23 through Sunday, September 27 and Wednesday, September 30 through Sunday, October 4. Weekday busking hours are 5:00-8:00pm. Saturday busking hours are 12:00-8:00pm and on Sunday from 12:00-6:00pm.
Locations include the Blue Bridge (WGVU side), Gillette Bridge (near the Ford Museum), Lyon's Square, St.Cecilia Music Center and Women's City Club.
The full schedule of busking performers at specific times will be released early September.
---
2015 ArtPrize Music Registration April 20 – June 4
Be a part of the musical side of ArtPrize
St. Cecilia Music Center (SCMC) will again host musical entries and serve as the ArtPrize "music hub."
ArtPrize Music
As an ArtPrize artist you are eligible to win the public vote award in the TIME-BASED category which is $12,500 this year, as well as the $200,000 public vote grand prize. As a TIME-BASED artist you are also eligible for a juried awards in that category.
SCMC will once again be awarding our own special music prize money – $10,000 specifically for music! $2,000 cash, as well as recording time at Mackinaw Harvest Studios, will be awarded in each of five genre categories:
Rock/Blues
Folk/Country
Classical
Jazz
Pop/Electronic.
Winners will be decided by popular vote via the ArtPrize website.
Only entries at SCMC will be eligible for the St. Cecilia awards.
ArtPrize Onstage
SCMC will also be organizing "ArtPrize Onstage," an after-hours segment of ArtPrize that offers the possibility of paid gigs during the event.
ArtPrize Busking
Two years ago we introduced official "busking stations" throughout the city. Last year there were over 100 busking slots scheduled during the first 10 days of ArtPrize! This year we will continue to organize busking at six different locations (some amplified, others acoustic.) These specific and publicized locations throughout the city will allow you, if you so choose, to perform numerous times during the first two weeks of the event to garner attention for your musical entry – and you as a musician or band.
About Registration
Remember, your entry needs to be an original composition.
A recent work is encouraged.
Registration Steps
Go to artprize.org to register from April 20 through June 4, 2015
You MUST select a category and ALL music entries should choose TIME-BASED
Pay the registration fee
Use Soundcloud to upload your song to your profile page
Tag your profile with the tag MUSIC (it is a built-in tag)
Request St. Cecilia Music Center as your venue
Monitor your email for incoming messages from SCMC and from ArtPrize.
There are various steps to complete your "connection" to SCMC as a venue– just because you requested SCMC as your venue does not mean you are actually registered.
SCMC will need to "accept" you at the venue and then you need to "confirm" again – there are about three back and forth clicks that will need to take place.
We recommend using a primary email address on your profile so that you receive communication from SCMC and ArtPrize to ensure you complete registration and connection correctly.
The connection phase of ArtPrize is from April 28-June 18 which means that I can't confirm your connection until April 28 so don't worry if that hasn't happened during the first week of registration. And, the connection phase goes beyond June 4 so again, you must register by June 4 but we can connect up through the 18th.
St. Cecilia Music Center is happy to provide a home for musical entries during ArtPrize and we hope you will be part of it.
If you have questions, please email artists@artprize.org.
---
The 2014 St. Cecilia Music Center
ARTPRIZE Music Award Winners:
Classical award
sponsored by Kim Mitchell
Artist: Matthew Fisher
Title: Glorious Christmas
Pop/Electronic award
sponsored by CompuCraft
Artist: American WiFi
Title: Spin My Record
Rock/Blues award
sponsored by Revue Magazine
Artist: Molly Bouwsma Schultz
Title: Kindness (441 Cass)
Jazz Award
sponsored by Otterbase Ince, Sue Tiggleman and anonymous
Artist: Roger MacNaugton
Title: 5 Mile Mountain
Folk/Country award
sponsored by Royce Rolls Ringer, Diversified Financial Concepts and the St. Cecilia board of directors
Artist: Channing and Quinn
Title: The Stalker Song
---
Each of the artists listed about received a $2,000 cash award and a recording session at Mackinaw Harvest Studios.
We congratulate all of the artists who entered their music into ARTPRIZE 2014, and express our gratitude to all of the sponsors who made these awards possible.
---
More about artprize …
In 2014, a total of 86 SCMC ArtPrize MUSICAL ARTISTS had:
The chance to win public ArtPrize cash prizes!
The chance to win the juried award of $20,000 in ArtPrize's 

TIME

 

BASED

 category.
The chance to win $2,000 within a specific music genre.
Their song posted on the ArtPrize website for tens of thousands of people to hear.
Their song will be exhibited at listening stations at 

SCMC

 during the entire ArtPrize.
(More than 20,000 people visited SCMC last year during the event!)
The opportunity to perform live throughout the city at busking stations.
---
ARTPRIZE SPONSORSHIPS
St. Cecilia Music Center continued as the ArtPrize 2014 Music Hub with a focus on musical entries and five special music prizes presented. This year we added even more busking stations throughout the city and installed 12 visual pieces in the Terry Berry Gallery making ArtPrize 2014 a high profile event for another season. Please contact development director Ricki L. Levine or 616.459.2224 (ext 205) for sponsorship information.
---
Thank you to our Artprize 2014 Music Award
and Listening Station Sponsors